Over the years, my clients have ranged from small businesses and sole traders, through charity organisations and mid-sized firms and also large blue chip corporations.
As is necessary in our increasingly interconnected world, I am comfortable working with other development partners, consulting with other IT firms and integrating legacy software with new technologies.
The following is a snapshot of some of the more recent and substantial clients and projects for which I have provided services –
Little Princess Trust - Charity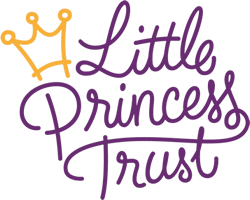 The Little Princess Trust provides free real hair wigs to children and young people, up to 24 years, who have lost their own hair through cancer treatment or other conditions.
I have developed a bespoke in-house system to track hair donations coming in, being turned into real hair wigs, and then being distributed back out to salons for fitting. The software gives Little Princess a constant view on their inventory and stock, automates many of their processes, provides extensive reporting and delivers their staff the high level of control they need to manage this aspect of the charity effectively.
Building on my background in software engineering and an extensive experience in a huge variety of IT projects, I am part of the network of specialists providing services for The i-Team, a technical authoring company. The i-Team provide their clients with the highest standard of documentation and writing services. My areas of expertise include solution architecture and design, user guides, development processes, testing and support procedures and security protocols.
Biobab is an independent Eco Shop selling household cleaning products, toiletries and gifts. They wanted to create a website to promote their business and to provide an online shop which would eventually offer over 1,500 product lines to members of the public.
Working closely with Biobab, I created a new responsive website which allowed them to create their own content as well as manage the products and orders for the online shop. The backend of the website was integrated into their existing Zettle POS infrastructure so that product details were synchronised and stock levels were maintained whether the sale occured online or in person in their shop.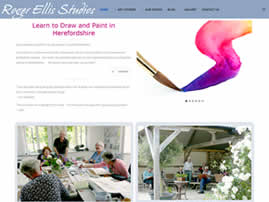 Roger Ellis Studios needed a new website which showcased their art classes more effectively and that was more accessible on modern devices. In addition, they needed a site where they could create their own blog entries and manage basic content updates themselves.
I created a new responsive website for them using WordPress which provided them with the capability to manage their own content. With some initial guidance and a basic support package, this has enabled Roger Ellis Studios to take control of their own website and increase their potential customer base without compromising on the quality of the visitor experience.
Based in Little Cowarne, Herefordshire, this historic inn has recently changed hands and gained new owners who have substantially refurbished the pub, restaurant and accommodation.
They wanted a new website to showcase their efforts and which was more modern, dynamic and responsive than the one previously in place.
Making use of professional photography, I created their new public website and continue to maintain it to reflect the changing situation during the Covid-19 pandemic.
Suffolk Life - Pensions Administrator
Suffolk Life was a leading pensions administrator, and I was a senior developer tasked with creating and maintaining a complete online Secure Portal for them. Users could log into this portal securely to manage their account and take various actions upon it. Differing levels of access and data security were critical to the success of this project as well as a high focus on a user-friendly interface. It was also integrated seamlessly with external systems held at partner companies including Prudential, Clerical Medical and Cofunds.
This was one of several projects where I was key in ensuring the website could withstand a professional penetration test and, where required, improve the security and resistance offered by the systems.
Oil and Gas UK is the leading representative body of the UK offshore oil and gas industry, and I was a key developer on a large project to integrate their content managed public website into a secure extranet. This extranet allowed the very large number of membership companies to selectively and securely share knowledge and information via document libraries and self-authored articles.
Again, due to the nature of the information held, this website was routinely exposed to professional penetration tests to ensure the robustness of the technology and security protocols used.
I was a key developer in the team responsible for creating an internal intranet for the company's employees. Amongst the varied functionality, it allowed the users to receive corporate news and information, interact with other departments and hosted a very popular classified ad's section.

Initially the only member of the team, I helped Herefordshire Council build up a dedicated Web Department which developed and maintained both an internal Intranet and an extensive external public facing website. This involved working with the many departments throughout the council to deliver on their individual requirements and aspirations.
Amongst the many projects I took on with the team, I developed a complete room booking system for the Council to administer booking of rooms by their 1000+ employees. This gave a visual representation of availability across some 20-30 rooms in multiple offices, supported bespoke setup requirements for individual rooms and costing reports for occasions where the rooms were hired by external users.
Bespoke Contracted Development
I have been senior or sole developer on numerous bespoke development projects over the years. I have utilised a range of technologies to create solutions where off-the-shelf packages simply will not deliver the required functionality.
Some of the other key clients I have been contracted to work for include –
HP Bulmer – Drinks industry

Herford Hospitals NHS Trust – Health provider

ING Barings – Investment banking

JP Morgan – Investment banking

Ministry of Defence, DRA Portsmouth – Defence